Over the past several weeks, SVEE partner Advantexe has conducted 14 virtual learning programs for 393 participants.
The topic areas have included Business Acumen, Business Leadership, and Strategic Business Selling.
During these programs, they conducted several experiments including asking participants their pre- and post-confidence levels and tracking their physical engagement in the learning process for the purpose of identifying key trends for sharing and process improvement.
In tracking the physical engagement of participants in the programs, they tracked the following criteria:
Was the camera on?
Were they observed to be active listening?
Were they participating in conversations and decision-making?
In summary, they observed that 90.28% of all participants going through these programs were actively engaged and learning for an average of about 16.45 hours per person. 
At a 90.28% effective engagement rate, that is a net of 5,837 pure hours of focused and intense learning. In addition to the observations of engagement, they have also been polling participants before and after the learning to gauge their increases in confidence and skills. The cohorts in the survey reported:
68% of all participants had an improvement in their confidence.
51% of participants had an improvement in skills that will lead to better decision-making and results.
Virtual Learning Design Best Practices
What are the best practices of designing engaging and interactive virtual learning that leads to these types of results? During the same time, they have been tracking the data above, they have also been working with participants to identify the best learning configurations to optimize their experiences. Here is current thinking for best configurations based on the data and results:
Total learning hours to be effective: About 18-20
Number of "Connections" of learning to be effective – 5 (a connection is a virtual workshop that features content and application)
The average length of connection 4 hours
The ratio of content to application: 1-3 (for every hour of content, three hours of application
Distribution of learning connections: Thursday, Tuesday, Wednesday, Thursday of one or Tuesday – Thursday week one, Tuesday – Thursday week two.
Content to Application
"I don't think there is anyone on the planet right now who thinks the most effective way to learn is being talked at by a talking head in a virtual training room. What people may not realize is that there are great ways to learn by doing including case studies, role plays, and digital simulations.
As a digital simulation professional, it's been the joy of my career to watch learners engage and learn by doing," said Rob Brodo, Co-founder of Advantexe.
There are three different types of business simulations that have become popular and can increase confidence and skills in the same manner as our survey:           
Business Acumen Simulations – Small teams run their own simulated company setting and executing the strategy through operational decisions. In these types of simulations, participants manage the complete operations of the simulated company including all the functions.
Best Practices Simulations – smalls teams take on the role of a character weaving through different scenarios making decisions and building their leadership behaviors.
Blended Simulations – small teams go through a simulation that blends the hard skills of business acumen with the soft skills of business leadership.
In summary, while many feel that we will soon go back to traditional classroom learning, we think the data speaks for itself and the conclusions are obvious. Virtual learning is more effective and productive.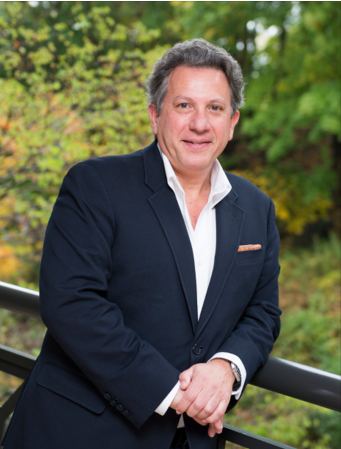 About The Author
Robert Brodo is co-founder of Advantexe. He has more than 20 years of training and business simulation experience.